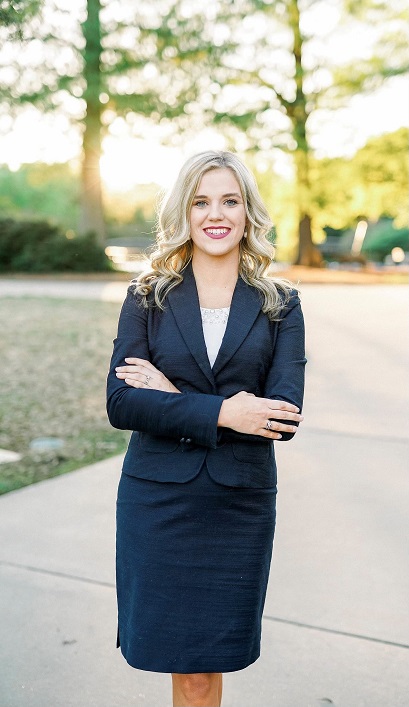 Hailey C. Kirby
Contact Me
919.778.6707
hkirby@goldsboronclawyers.com
Hailey Kirby was born and raised in Wayne County. She is a 2012 graduate of Charles B. Aycock High School. She obtained her Bachelor of Social Work from East Carolina University in 2016. She attended North Carolina Central University School of Law where she obtained her Juris Doctorate in 2019.
While in law school, she obtained training in the Family Law Clinic where she focused on helping indigent individuals in obtaining legal advice and services regarding child custody, child support, and divorce. She interned with private firms focusing on both family law and estate planning. After law school, she went on to become a member of the Wayne County District Attorney's office. She served in that role for two years before becoming an associate at Everett, Womble & Lawrence. Hailey's areas of focus include family law and estate planning.
Hailey and her husband love spending time with their two sons and working on their family's produce farm. They also enjoy spending time with their family and friends.